Goldfish | Virtual Cloud Environment
---
Virtual Cloud Environment
The DigitalFIRE Virtual Cloud Environment is a shrink-wrapped installation of OpenStack cloud computing platform in a single VirtualBox appliance. It is easy to install and it can be used to quickly deploy new virtual machines and cloud services for testing purposes and for forensic research. For detailed instructions and usage information please see the Virtual Cloud Environment post.
---
Goldfish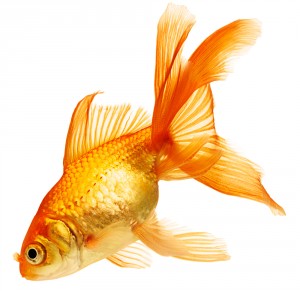 Goldfish was a project by Afrah Almansoori, Pavel Gladyshev, and Joshua James aimed at the extraction of user password and fragments of AIM instant messenger conversations directly from RAM of Apple Mac computers over a FireFire connection. Goldfish software can be used against 32 bit versions of Mac OS X up to and including Mac OS X (10.5) Leopard.  A short presentation describing Goldfish is available here: Goldfish-presentation.
Goldfish is a set of linux utilities. The installer provided on this web page is based on Debian live distribution, which runs from a USB stick. The source code of the core utility that accesses Mac OS X via firewire is available on Sourceforge at http://sourceforge.net/projects/macfwdump
In order to use Goldfish you need
an 8 Gb USB stick.
an Intel PC laptop with a FireWire / IEEE 1394 port which you will use to run Goldfish.
a suitable FireWire / IEEE 1394 cable that can be used to connect your laptop to the target Apple Mac computer.
you will also need access to a computer running Microsoft Windows in order to run Goldfish installer.
The version 0.1 of Goldfish can be downloded from here: Goldfish_0.1.zip  (MD5 hash is f747f322c5950b31ff44f90defb65eda).
Download the above file, unzip it, and follow the instructions in Readme file.